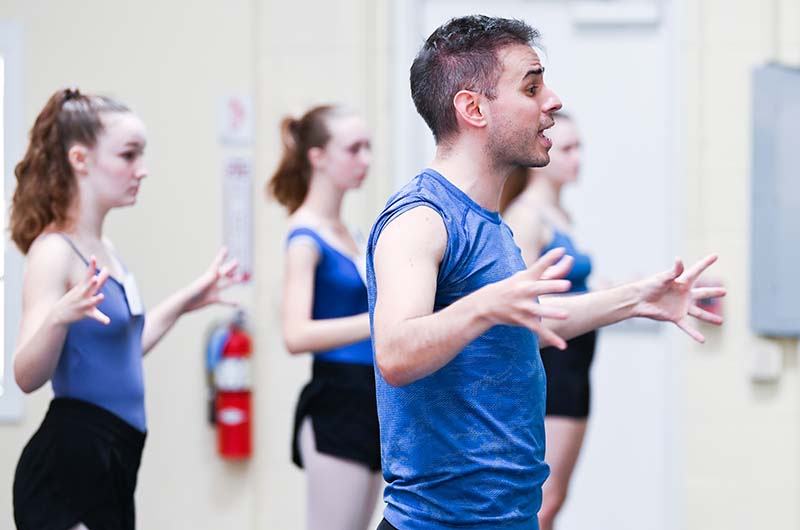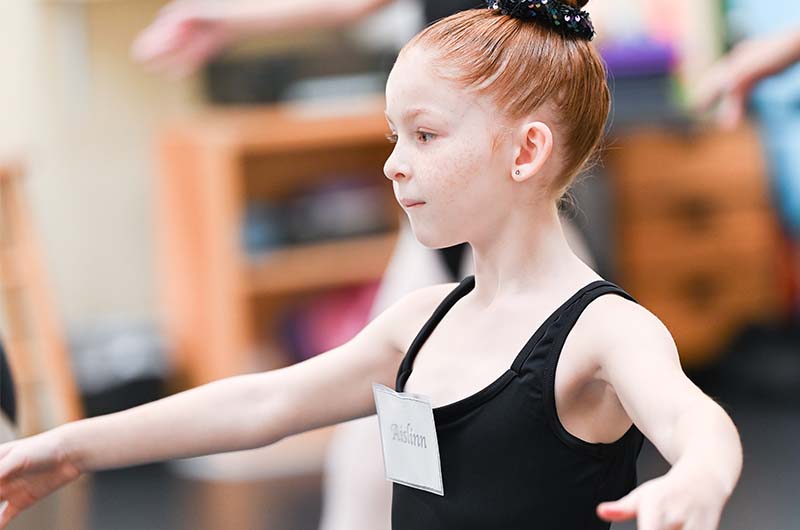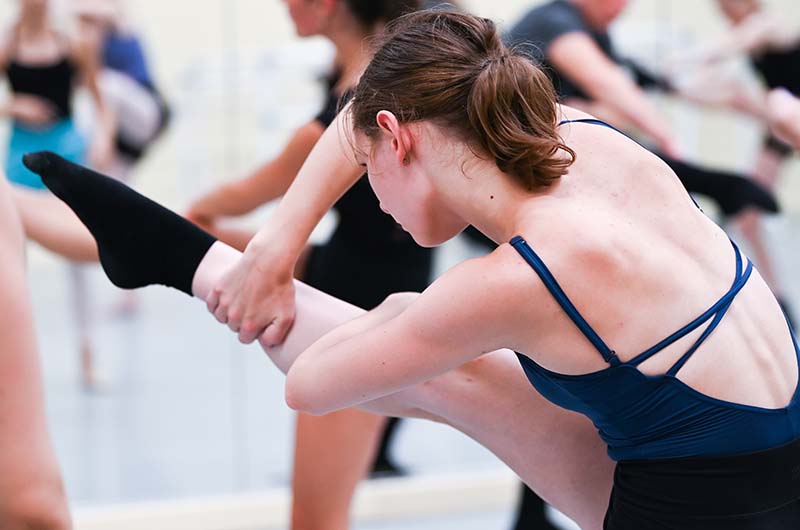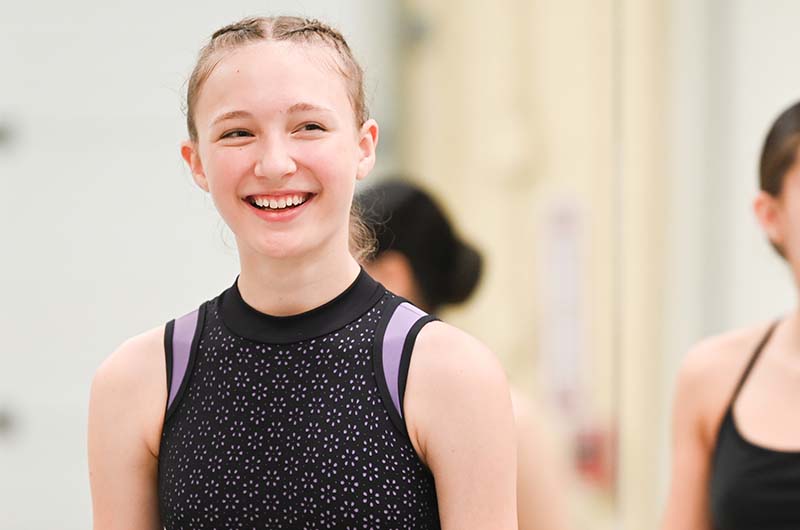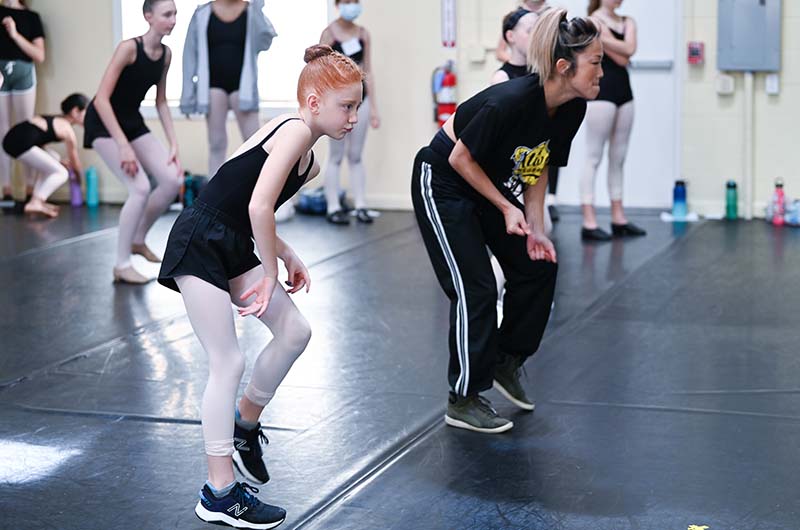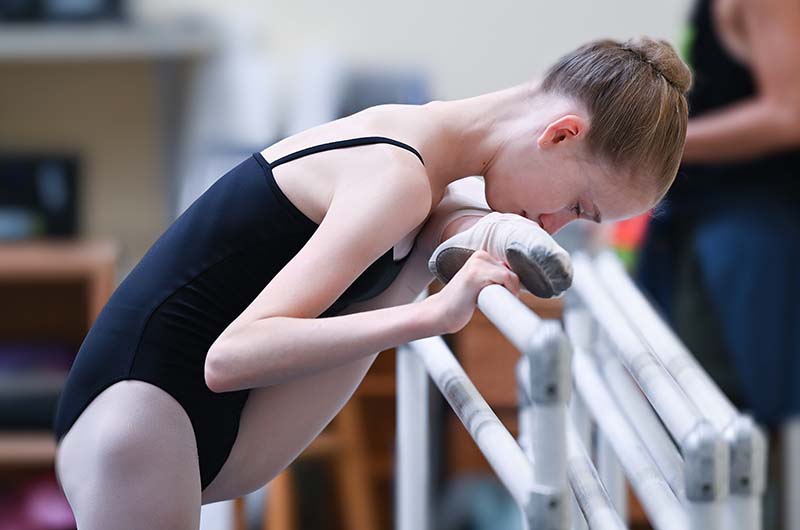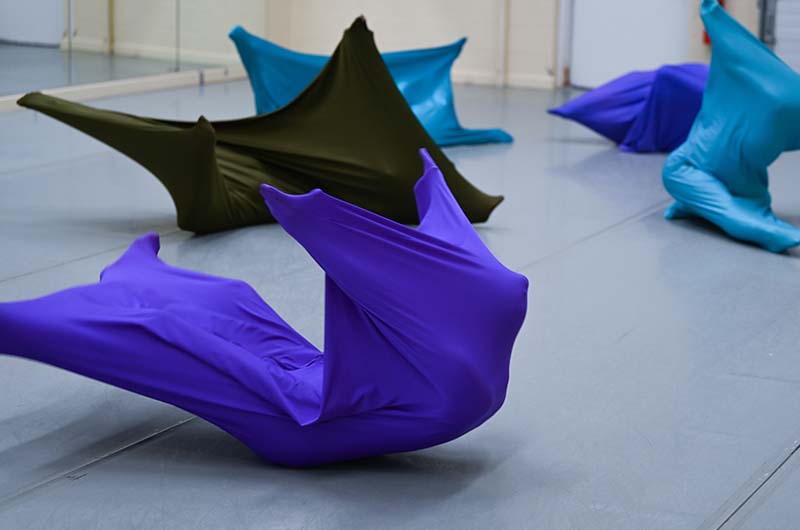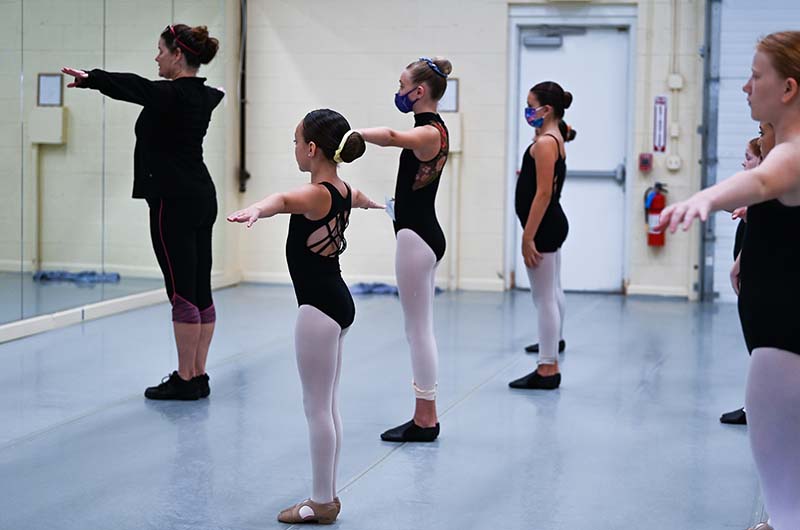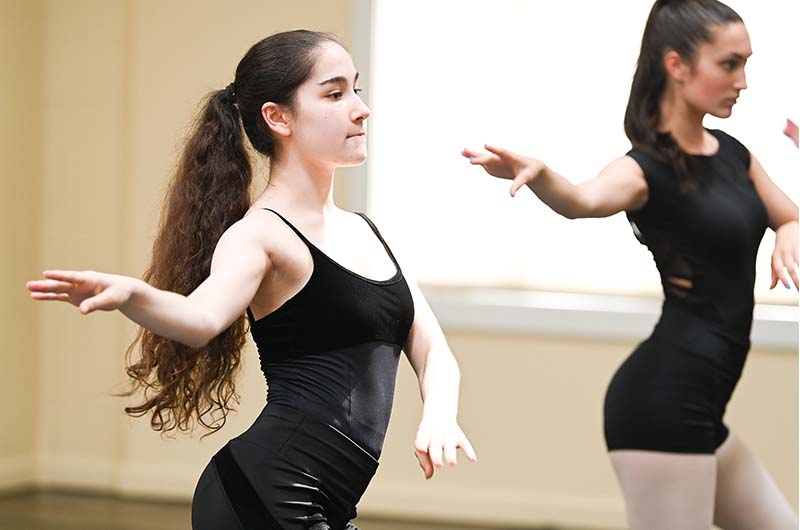 Southern NH Dance Theater's Summer Intensive program provides exceptional dance training from some of the industry's leading professionals. Students will focus on building strong classical ballet technique while exploring several other disciplines such as modern, contemporary, theater dance and more. Our diverse faculty will inspire students to reach beyond their limits by further developing their strength, flexibility, versatility and over-all confidence as a dancer.
The Summer Intensive is a three-week program for intermediate and advanced level students ages 10 and up. For the convenience of those individuals who are unable to attend the entire program, the option to attend one or two weeks is available to all students.
TYPES OF CLASSES:
Students receive a daily ballet class along with additional classes, such as: Modern/Contemporary, Jazz, Commercial Dance, Character, Dance Conditioning, Injury Prevention, Dance History, Pointe, Variations, Men's Class, Partnering
WEEKLY PERFORMANCES
A short in-studio performance will be presented at the end of each week to showcase a variety of highlights and repertoire from the various classes that the dancers have participated in. We reserve the right to cancel these performances due to COVID restrictions or mandates.
SAMPLE
SCHEDULE
*Please Note: This is a sample schedule only. Registered students will receive a confirmed schedule 2 weeks prior to program start date.
9:30–11:00  –  Ballet Class
11:00–12:30  –  Contemporary
12:30-1:30  –  LUNCH
1:30–3:00  –  Commercial Dance
2:30–4:00  –  Modern / Contemporary or Dance Conditioning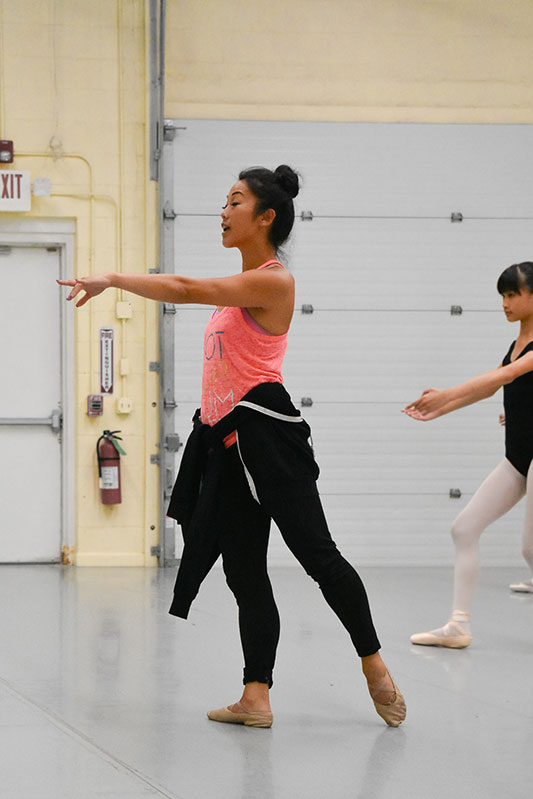 PATRICIA LAVOIE
Founder and artistic director of Southern NH Dance Theater and its affiliate performing company, Southern NH Youth Ballet.
ZACKERY BETTY
Zack is a graduate of Marymount Manhattan College. Pofessional afflliations include Keigwin & Company, NH Dance Collective, Ballet Misha, City Ballet of Boston & NSquared Dance where he is Co-artistic director.
ASSAF BENCHETRIT
Assistant Professor of Theatre and Dance at University of New Hampshire. Professional affliiations include, Israeli National Ballet Company, Joffrey Ballet, Alabama Ballet, Connecticut Ballet, Portland Ballet, and Gelsey Kirkland Ballet.
BENJAMIN BRIONES
Artistic Director of Benjamin Briones Ballet. Professional affliiations include: Ballet Austin, New Haven Ballet, Connecticut Ballet and Staten Island Ballet.
DOUGLAS DAVIS
SNHDT Faculty and resident choreographer. Mr. Davis is a graduate of the prestigious School of American Ballet in NYC. Additional performing credits include Los Angeles Ballet, Frankfurt Ballet, Zurich Ballet & Bern Ballet.
CARLOS MOLINA
Former Principle Dancer with Boston Ballet, Hartford Ballet and Washington Ballet and Soloist with American Ballet Theatre. Founding director of "INTEGRARTE" a Dance Art Movement Center in Boston.
ROBYN GOULETTE
SNHDT Faculty & resident choreographer, Ms. Goulette is Graduate of the Boston Conservatory and currently the Founder & Director of Saving Grace Dance Ensemble. She also owned and directed Spectrum Dance Theatre for nine years.
NICK NEAGLE
Nick holds a BFA in Dance from Marymount Manhattan College and is the founder of NSquared Dance Company. He is also a part of NH Collaborative Dance Arts located in Manchester, NH.
MELISSA REED
An alumnus of SNHDT. Professional affliiations include: Boston Ballet, Suzanne Farell Ballet, The Harid Conservatory, North Carolina Dance Theatre, Richmond Ballet and Eglevsky Ballet.
KELLY DOREMUS-STUART
SNHDT faculty member, Ms Stuart is a graduate of Skidmore College and is also on Faculty at New England College. Other affiliations include Petit Papillion and the Children's Ballet Theater of NH.
LORI MELLO
Former Radio City Music Hall Rockette. Ms Mello has appeared in numerous Broadway Musical including Cabaret with Joel Grey and A Funny Thing Happened on the Way to the Forum with Micky Rooney.
JOYCE KING
Currently on Faculty at Steps, Broadway Dance Center and The Joffrey Ballet School in NYC.
URSULA VERDUZCO
Certified Gyrotonic Instructor in NYC. Professional affliiations include, Ellison Ballet, Staten Island Ballet and Benjamin Briones Ballet.
ASHLEY 'WALTON' PABST
Award-winning guest choreographer. Additional credits include South Dayton Dance Theatre, Atlanta Ballet & Dayton Ballet.
SALLIE HAVENS
SNHDT faculty member and alumnus. Her affiliations include CPYB, Ballet Academy East, Ballet Austin and Steps of Broadway. Sallie is also a former Patriots Cheerleader.
Additional guest artists may be brought in throughout the three-week program.
ALL TUITION PAYMENTS ARE NON-REFUNDABLE AND NON-TRANSFERABLE. Class payments are payable by credit card, bank draft, or cash. If tuition payment is denied or returned for insufficient funds, additional fees may apply.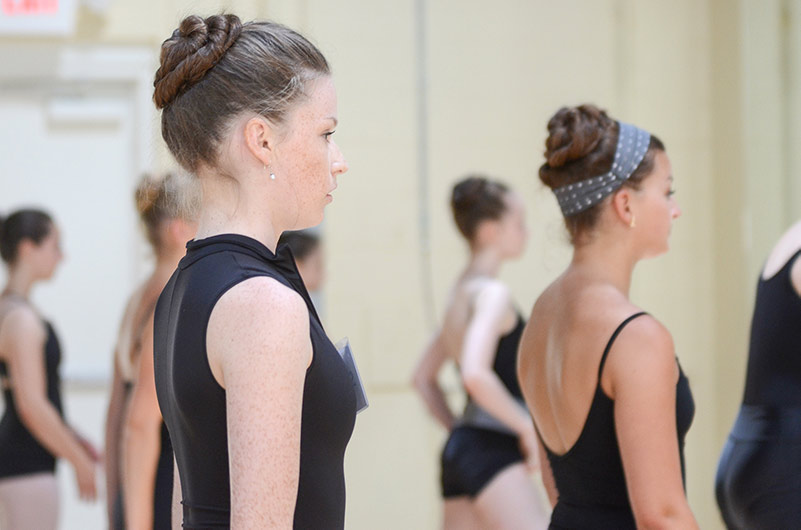 Intermediate and advanced students ages 10 and up are accepted on a first-come, first-serve basis.
No audition is required to enroll in this program.
All students are assigned to attend a placement class on the first day of the program. Level placement is based on age and ability.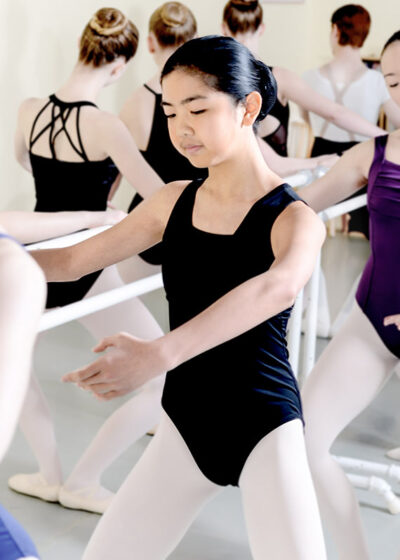 Girls: leotard in any color/style, pink tights and pink ballet shoes. Hair should be in a ballet bun.
Boys: white athletic t-shirt with black tights and black ballet shoes.
Girls: leotard in any color/style, solid colored footless or capri tights (no tan or pink tights). Bare feet, no shoes. Hair must be pulled back from face in ponytail or similar style.
Boys: t-shirt with black tights, jazz pants, or shorts. Bare feet, no shoes.
Girls: leotard in any color/style with solid colored tights or jazz pants. Jazz Oxfords or sneakers (no street sneakers permitted). Hair must be pulled back from face in ponytail or similar style.
Boys: white athletic t-shirt with jazz pants or shorts. Jazz Oxfords or sneakers (no street sneakers permitted).
IN-PERSON – $30.00
Sunday, January 22, 2023 — 12:30–2:30pm
Additional information regarding in-person scholarship auditions will be distributed to all registered individuals.
AUDITION VIDEOS – $30.00
Deadline: Sunday, February 5, 2023