Spring treat for the whole family!
Since 2001, Southern New Hampshire Youth Ballet has celebrated the coming of Spring with a wide array of productions.
From our original Spring-Fling to The New Hampshire Choreographer's Showcase to our most recent children's storybook series at the Palace Theatre in Manchester, our studio company members have the opportunity to perform classic and original ballets.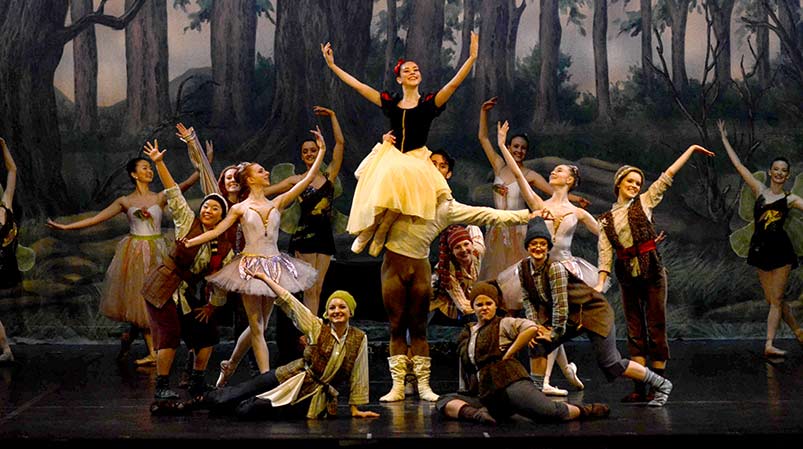 Join us as Southern NH Youth Ballet brings two enchanting children's stories to life on stage at the Historic Palace Theatre in Manchester, NH on Sunday, April 5, 2021. Snow White and the Seven Dwarfs and The Princess and The Pea. This performance is sure to entertain young children and adults. Show length is approximately 90 minutes.
General Admission Seating:
$25 for Adults and $20 for Children Ages 12 and under.
Angelina Ballerina
Fairy Houses
Fancy Nancy and the Mermaid Ballet
Fancy Nancy, Bonjour Butterfly
Giselle
Graduation Ball
The Magic Toyshop
Princess and the Pea
Sleeping Beauty
Snow White and the Seven Dwarfs
The Ugly Duckling